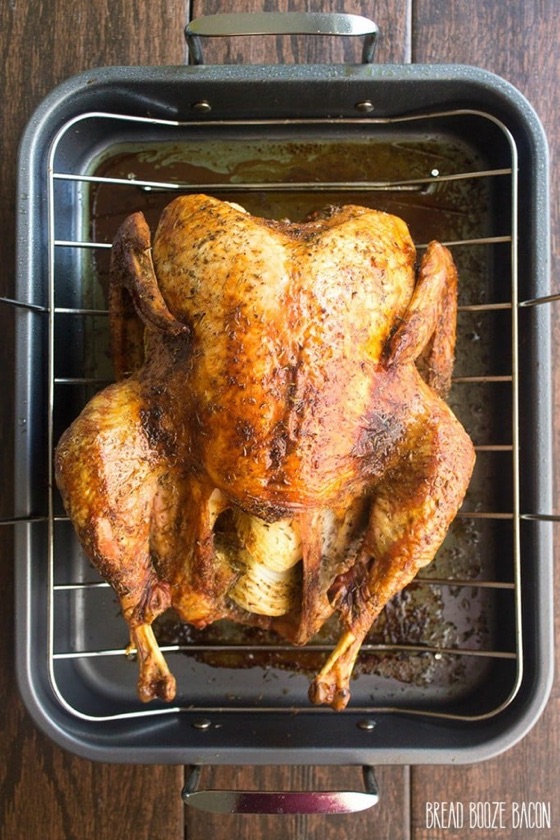 Turkey
Ingredients
Directions
Preheat your oven. We start with the oven at 325 degrees Fahrenheit, keeping it low and slow for 2 hours, then cranking it up to 400 for the remaining time to get that juicy meat and crispy skin.
Rack it up. Place the seasoned turkey in a roasting pan with a rack at the bottom to keep the turkey raised up and not sitting in the juices.
Cover. Cut a piece of foil large enough to cover the turkey breasts. Press it down and mold the foil to the shape of the breasts. This will keep the breasts from drying out. You'll remove it before the turkey is finished cooking to brown the skin.
Roast the turkey in the oven at 325 degrees for 2 hours, adding an additional 15 minutes for each additional pound. Then turn the heat up to 400 degrees, remove the foil and roast until the turkey reaches the optimal temperature. Use our handy guide below to adjust the time.
Save Recipe
You Might Also Enjoy These Recipes: